Therapeutic Touch  presents


BAY HEAD
BEACH YOGA
Sky Above, Sand Below, Peace Within
Johnson Street Beach, Bay Head, New Jersey
where tranquility meets the beauty of nature. If you're looking to rejuvenate your mind, body, and spirit while enjoying the refreshing ocean breeze, our Beach Yoga classes are the perfect choice for you.
  BAY HEAD BEACH YOGA
BONUS COLUMBUS DAY WEEKEND! 
Friday 🧘‍♂️Saturday 🧘‍♂️Sunday 🧘‍♂️ 
8am on Johnson Street Beach, Bay Head
Weather Permitting

Classes are open to EveryBody
Appropriate for Beginners & ALL Levels
No sign ups needed – just show up with a blanket or big towel and don't forget sunglasses.
$10 per class
FREE PARKING ON THE STREET (it's still early!)
Weather Permitting –
Visit FACEBOOK -TherapeuticTouchNJ for class updates
Kids are free (under age of 10) and welcome to come with their parents to either practice yoga or set up off to the side and play in the sand.
BAY HEAD BEACH YOGA CALENDAR
Emma is an E-RYT with Yoga Alliance and has been teaching hatha yoga for 23 years. She received her certification from YogaFit, Inc., a California-based training company that focuses on making yoga safe and accessible to all. She also worked for YogaFit as a teacher trainer, traveling to various locations throughout the country to lead educational workshops. Over the years Emma has pursued additional yoga training with Shiva Rea, learned Buddhist mindfulness practice with Lama Tsultrim Allione, and studied non-dual Saiva Tantra with Christopher "Hareesh" Wallis. Through her own healing journey, she has experienced the profoundly positive effects of yoga practice for body and soul, which has made her extremely passionate about sharing yogic tools with others. She takes pride in making her classes welcoming, safe, and accessible for all yogis, and in seamlessly integrating the philosophical
traditions of yoga into the asana practice.
Emma also is a Masters Level mental health clinician, who integrates spirituality into her counseling work. In her spare time, she studies Flamenco Dance with the Alborada Dance Company and serves as the Vice Chair of the Ocean County Democratic Party. Her most
important role is as a mom to three incredible teenagers. She resides with her children, husband Ron, and dog Maverick in the Midstreams section of Brick.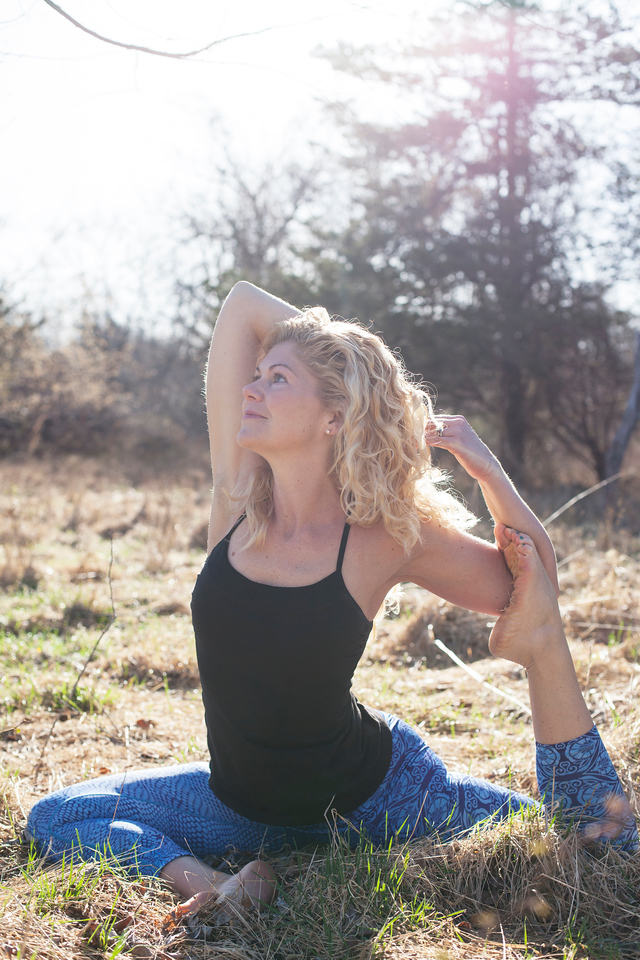 Discovered the blessing of Yoga 27 years ago and has been teaching for the 12. She has been happily married for 21 years and has a 17 year old daughter along with 15 year old triplets. Jen's true joy in teaching beach yoga comes from the community of love and light that magically happens while practicing together near the ocean.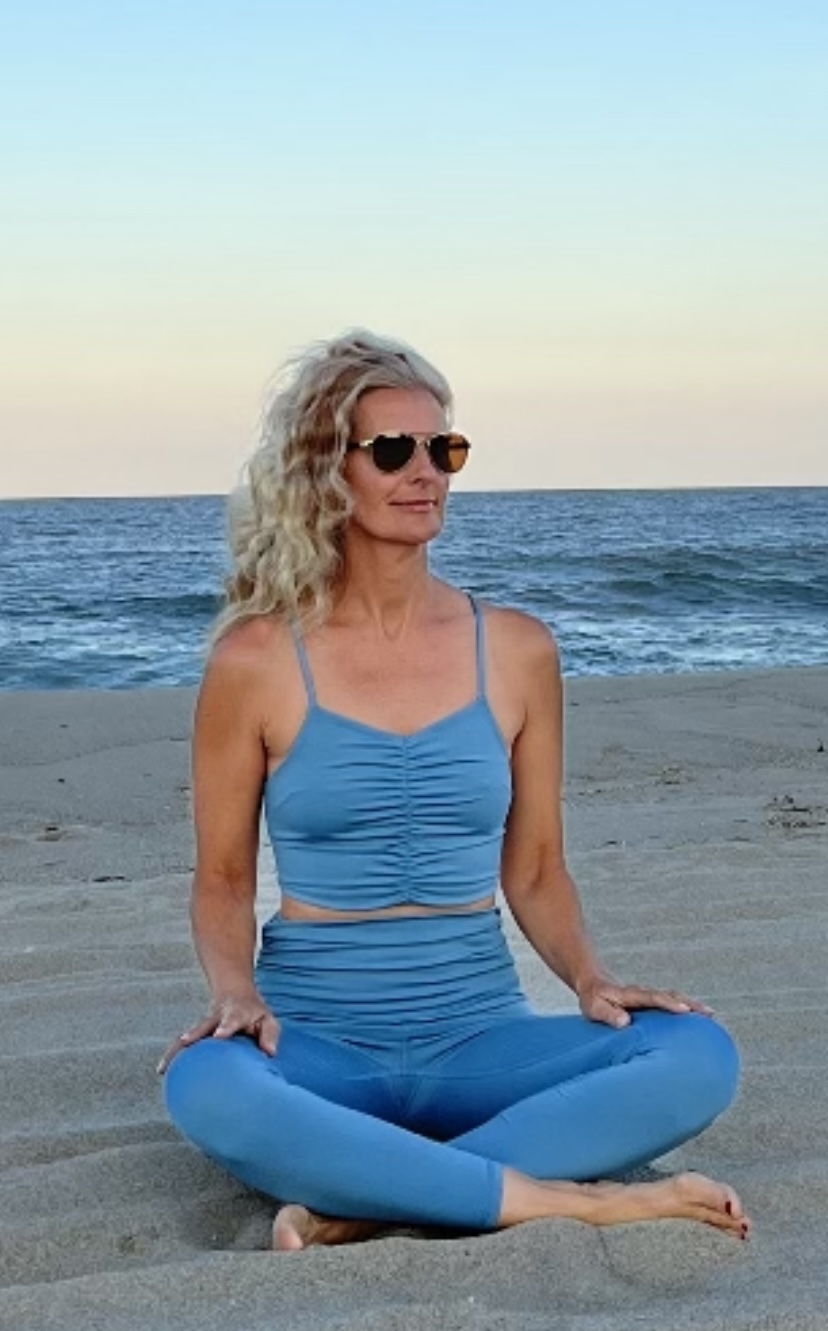 Kristin is a passionate yoga teacher with 9 years of teaching experience and 25 years of practice on the mat. Her focus is to be the guide of the class allowing each student to grown their practice at their own pace. Kristin believes that yoga is for everyone, that every "body" is different, and it is her desire to honor each student's practice. With a well rounded history of teaching yoga in many forms, private, studio, chair, senior chair and on the beach, Kristin is able to adapt to many levels and abilities of the students at each practice. Practicing yoga outside, connecting with nature is her passion and that is why she is drawn to teaching by the sea, to establish a deeper connection with Mother Earth and finding inner peace with in herself.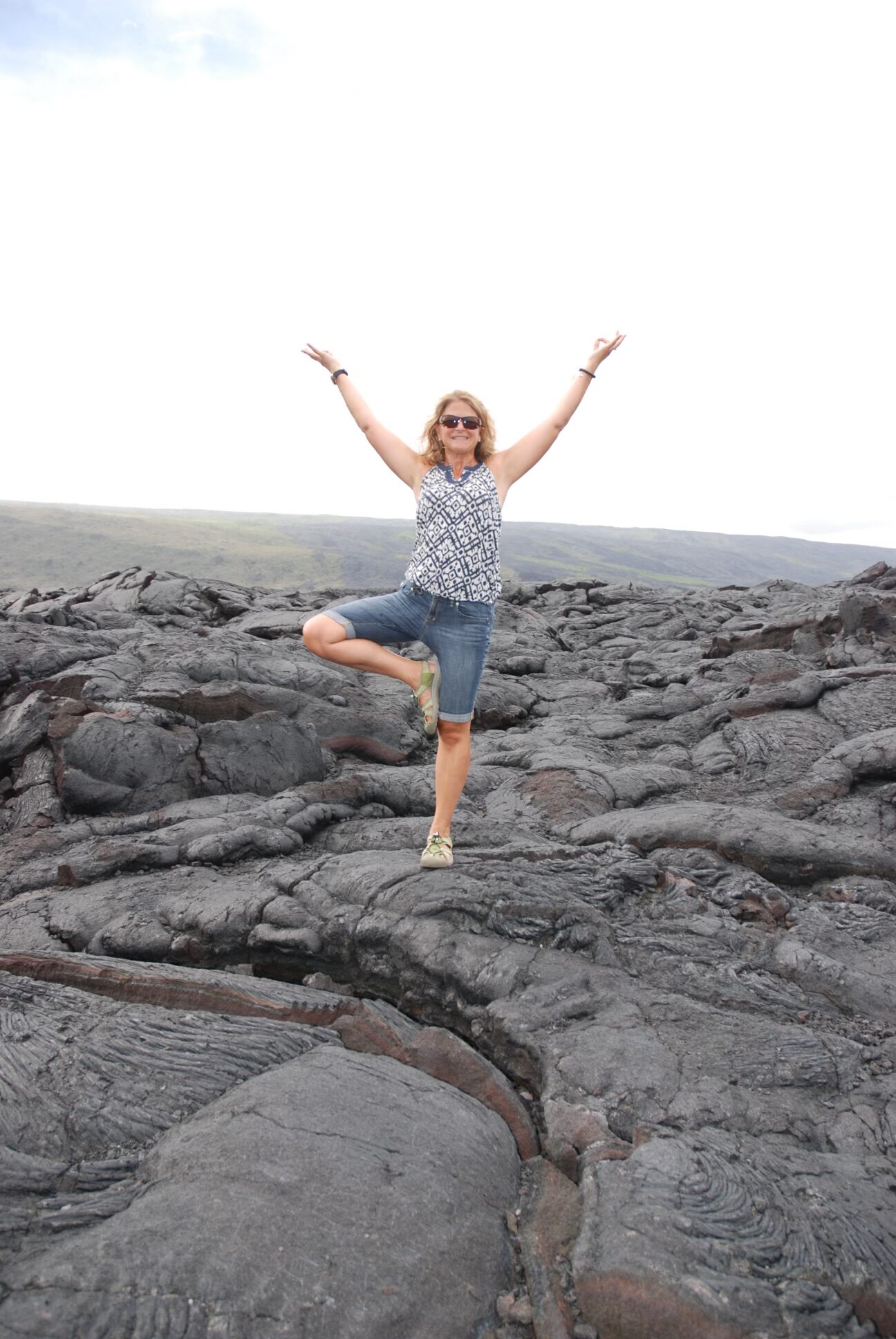 Certified Yoga Instructor since 2008
High School Spanish Teacher
Lifelong Point Pleasant Resident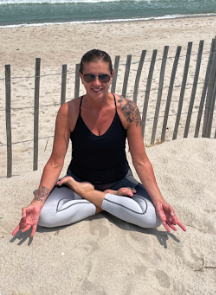 BAY HEAD BEACH YOGA
Johnson Street Beach
Bay Head, New Jersey 08742
Phone: 732-899-0920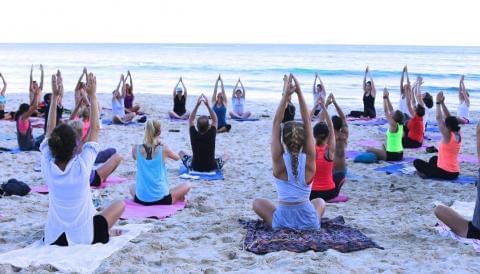 Located on Johnson Street Beach, our yoga sessions provide an idyllic setting for your practice. Immerse yourself in the serene atmosphere as you listen to the soothing sound of crashing waves and feel the gentle touch of sand beneath your feet.
Our classes are held from Thursday to Monday until after Labor Day weekend, ensuring you have ample opportunities to join us throughout the week. Whether you're a beginner or an experienced yogi, all levels are warmly welcomed. Our skilled instructors will guide you through a series of poses, helping you deepen your practice and find inner peace.
One of the highlights of our beach yoga experience is the frequent appearance of dolphins in the ocean. Witness these graceful creatures as they frolic in the waves, adding a touch of magic to your practice and connecting you to the wonders of nature.
Host a Private Yoga Session for You or a Group
We are celebrating 20 years of Beach Yoga in Bay Head, NJ. I am honored to have been able to bring this beautiful practice to the residents and vacationers for all these years. ~ Namaste. 
Patti Durkin, Owner Therapeutic Touch